News
Maryland Works 14th Annual Employment Awards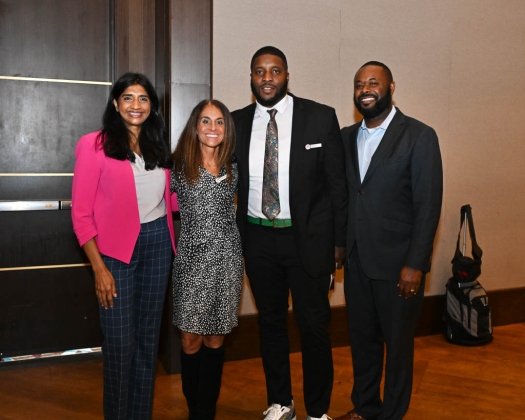 Dear Attendees of MARYLAND WORKS 14th Annual Employment Awards, 
We extend our heartfelt gratitude to all of you for joining us at our 14th Annual Employment Awards event on October 30th. Your presence made the day very special and memorable. 
We would like to express our sincere appreciation to our esteemed guest speakers, whose inspiring words resonated with and galvanized everyone in the audience. Your insights and invaluable experiences truly added to the quality of the event. 
We also want to thank our generous sponsors, whose support enabled us to organize this event and recognize the remarkable achievements of individuals in our community. Your contributions have a lasting impact on our mission. 
To all the award winners and nominees, we are deeply proud of your dedication and achievements. Your presence showcased the incredible talent and resilience within the workforce and community. Congratulations once again to:
Employer of the Year - Sephora Distribution Center
Business Owner of the Year - Dirk Hill - HNB Services
Provider of the Year - CORE Foundations at Kennedy Krieger Institute
Direct Service Professional of the Year - Zakia Alexander
Employee of the Year - Laura Ott
Workforce Professional of the Year - Jessica Holman
Bob Hofmann Excellence in Service – Jamie Tomaszewski
We have captured the magic of the day through numerous photographs, and we invite you to relive these moments through the following link: 14th Annual Awards Photos. Please feel free to share, download, and enjoy the memories from the event. More pictures can also be found on the Governor's Photo Gallery. 
Once again, thank you for your presence and support at the 14th Annual Employment Awards. We look forward to continuing our journey towards a more inclusive and vibrant community together. 
 
Warm regards, 
Kevin Armstrong
Director,  Marketing & Training
Maryland Works
Source: Maryland Works, Inc.