News
Maryland Works Attends State Use Programs Association Board Meeting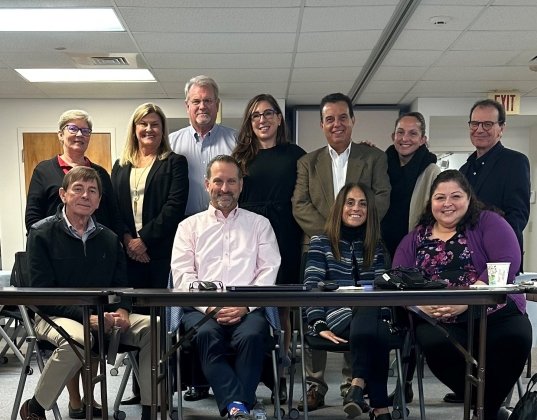 Who is SUPRA
• State Use Programs Association
• SUPRA is a National Association of State Use Central Non-Profit Agencies that operate State Use/Preferred Purchasing programs in their respective states.

There are 20 State Use Program Agency Members and 3 Associate Members
• Mission/Purpose: To provide support to State Use Program management, to promote growth of State Use Programs nationwide and to promote the common interests of its members.
• To be the national voice for State Use Programs
SUPRA History: Over the past 25 years, the State Use Programs Association (SUPRA) has been a resource of best practices for member states engaged in creating and sustaining employment for Americans with disabilities. In October, Maryland Works attended the SUPRA Board Meeting in Rockey Hill, Connecticut.  
Prior to SUPRA's founding in December 1997, the State Use Division (the Division) of the American Rehabilitation Association provided State Use organizations the opportunity to exchange information, network and participate in training and educational activities of mutual interest. The American Rehabilitation Association restructured into primarily separate medical and vocational entities in 1997. As a vocationally oriented organization, the State Use Division sought similar-status collaboration with the newly created American Congress of Community Supports and Employment Services (ACCSES), established as an "association of state associations". ACCSES dedicated itself primarily to vocational rehabilitation services and focused on the needs of CRPs.
In December 1997, due to corporate structural requirements imposed on both ACCSES and specific independent State Use central nonprofit agencies, the decision was made to create an autonomous State Use association, leading to the establishment of SUPRA.