News
Legislative Update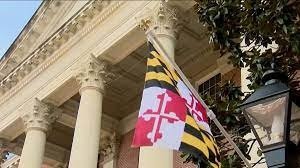 With the completion of seven bill signing ceremonies and the announcement of one policy veto by Governor Moore, the door has officially closed on the 2023 Maryland General Assembly Session. Of the over 800 bills that reached Governor Moore's desk for approval, a bill requiring sealed competitive bids for the selection of commuter bus providers (SB 217/HB472) was the only bill vetoed on policy grounds. Separate bill signing ceremonies were held to highlight public safety measures, clean energy legislation, public service programs, and economic measures such as expediting the planned State minimum wage increase and targeted tax credit initiatives.  
Attention now turns to the interim work of the General Assembly, with studies commencing on issues unresolved during the 2023 Session, as well as committee site visits and member attendance at regional and national legislative conferences. Later this month, the ten standing committees of the Senate and House of Delegates will formally submit their planned interim activities to the presiding officers. The Maryland Works team will continue to engage legislators and Moore Administration officials throughout the interim, educating members and staff of the work being done to ensure employment opportunities for individuals with disabilities and the importance of the State's Preferred Provider program.    
Turnover in the membership of the legislature continues as well. Already, nine members of the legislature have departed since January, many for jobs within the Moore Administration. The latest to depart, House Environment and Transportation Committee Chair Kumar Barve, has resulted in several changes to the leadership of the House of Delegates. In May, House Speaker Adrienne Jones named Majority Leader Marc Korman as the new chair of Barve's former committee, with Delegate David Moon replacing Korman as Majority Leader. The Speaker also announced her intention to nominate Environment and Transportation Committee Vice-Chair Dana Stein to be the next Speaker Pro-Tem, the second highest ranking position in the House.
Source: Manis Canning & Associates