News
EWP Highlight: VSP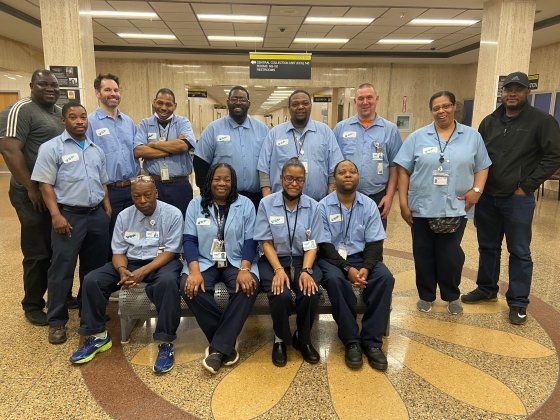 VSP, a department of Sinai Hospital and a LifeBridge Health (LBH) Partner, is the workforce development arm of LBH with a mission to maximize the employability of persons with significant barriers to employment through an array of workforce development services. VSP holds two contracts through Maryland Works' Employment Works Program— Janitorial services at the Motor Vehicle Administration headquarters in Glen Burnie and printing/mailing services with the State Highway Administration.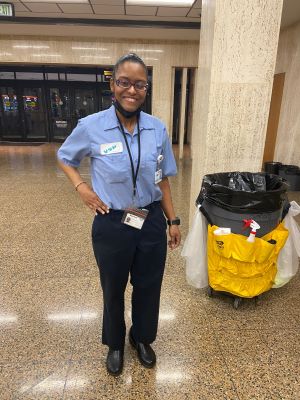 Ezra Simmons is a valued member of the VSP janitorial team, bringing a positive outlook to the job with her every day. Arriving for work with a smile and a greeting for everyone she encounters, Ezra's positive energy brightens the day of all those around her. Over the years, Ezra's level of expertise in completing her duties has grown as she has progressed from entry level tasks to higher-level cleaning responsibilities; she is an invaluable asset to VSP's team. The VSP janitorial staff work collaboratively to complete the cleaning of all MVA buildings in Glen Burnie. They display excellent communication skills and teamwork to get the job done with politeness and a can-do attitude as the team interacts with customers and one another each day.

In addition to contracts with Maryland Works, VSP holds several contracts with the federal government through the AbilityOne Program. In total, VSP employs over 125 individuals through these contracts, with over 75% being individuals with disabilities. These contracts provide meaningful employment opportunities in a supportive environment. In addition to employment, VSP provides case management services and job development/exploration options, such as furthering education, other career tracks, etc. to all employees.